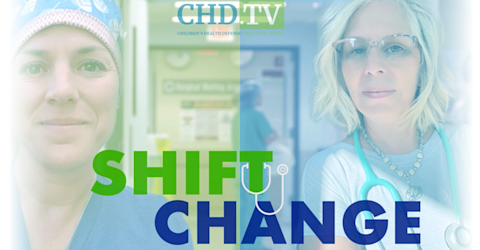 archived show •
Shift Change
Two nurses giving a loud voice to their silenced bedside warriors. From the RN perspective, this show is dedicated to inviting discussions and frank conversations surrounding the most pressing medical, legal, and nursing topics of today. Nursing needs a shift change.
Hosts: Jeanna Reed, Jill Rubolino
*The opinions expressed by the hosts and guests in this show are not necessarily the views of Children's Health Defense.
VICP and CICP — What You Need to Know!
In this episode, Jeanna and Jill explain important information about the national Vaccine Injury Compensation Program and the Countermeasures Injury Compensation Program by reviewing background information and discussing accessibility. This episode also highlights how many vaccine injuries do not fit into the prescribed timeline and what to look for as a parent and practitioner. Analyzing a case study of a child who died after his HPV vaccine demonstrates the importance of educating yourself about what to watch for and the realities of vaccine injury.