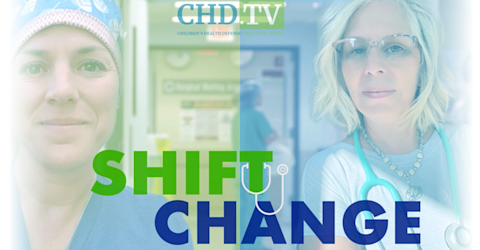 archived show •
Shift Change
Two nurses giving a loud voice to their silenced bedside warriors. From the RN perspective, this show is dedicated to inviting discussions and frank conversations surrounding the most pressing medical, legal, and nursing topics of today. Nursing needs a shift change.
Hosts: Jeanna Reed, Jill Rubolino
*The opinions expressed by the hosts and guests in this show are not necessarily the views of Children's Health Defense.
'A Heart Attack in a 12-Year-Old Is Not Normal,' Myocarditis, Missing Data Signals + More
In this week's 'Shift Change,' Jeanna and Jill dive into post COVID-19 myocarditis and compare it to 'classic' myocarditis. They analyze the autopsies of two 12-year-olds who died after vaccination. Also, viewers hear a VAERS update and the call to action for their own roles in this fight for accountability and truthful reporting.