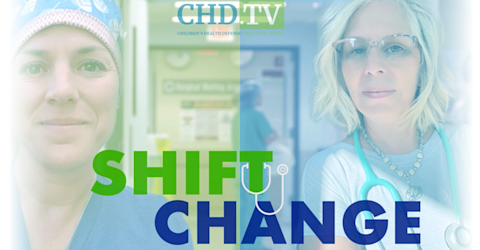 archived show •
Shift Change
Two nurses giving a loud voice to their silenced bedside warriors. From the RN perspective, this show is dedicated to inviting discussions and frank conversations surrounding the most pressing medical, legal, and nursing topics of today. Nursing needs a shift change.
Hosts: Jeanna Reed, Jill Rubolino
*The opinions expressed by the hosts and guests in this show are not necessarily the views of Children's Health Defense.
Informed Consent + Vaccination — What You Need to Know
Wondering what the role of informed consent is in the midst of COVID mandates and treatments? In this week's 'Shift Change,' hosts Jeanna and Jill define and discuss this hot topic as well the conflicting statements regarding mandatory vaccinations. What are the consequences when drugmakers don't provide accurate information? What is an immunization policy statement? What does it mean for our society when kids no longer need parental consent for vaccination?