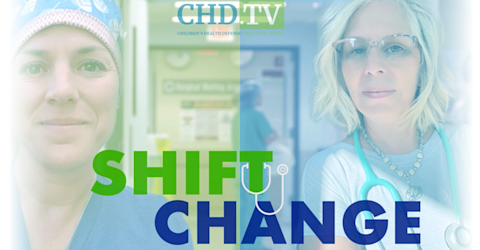 archived show •
Shift Change
Two nurses giving a loud voice to their silenced bedside warriors. From the RN perspective, this show is dedicated to inviting discussions and frank conversations surrounding the most pressing medical, legal, and nursing topics of today. Nursing needs a shift change.
Hosts: Jeanna Reed, Jill Rubolino
*The opinions expressed by the hosts and guests in this show are not necessarily the views of Children's Health Defense.
'Massive, Organized Propaganda' Filing Parental Consent Lawsuits With Rolf Hazlehurst, Esq.
Tune in to this episode of 'Shift Change' as Jill and Jeanna break down the 2 million injuries in VAERS, failures with CICP COVID compensation, cherry-picked data and more. Then, they interview attorney Rolf Hazlehurst as he discusses unconstitutional minor consent, lawsuits in DC and the "massive organized propaganda" taking place. Viewers need to hear this!