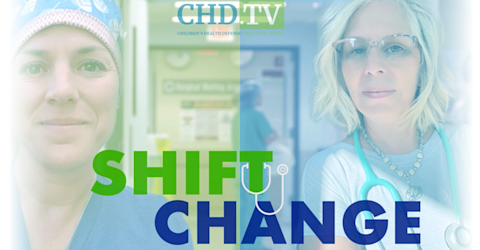 archived show •
Shift Change
Two nurses giving a loud voice to their silenced bedside warriors. From the RN perspective, this show is dedicated to inviting discussions and frank conversations surrounding the most pressing medical, legal, and nursing topics of today. Nursing needs a shift change.
Hosts: Jeanna Reed, Jill Rubolino
*The opinions expressed by the hosts and guests in this show are not necessarily the views of Children's Health Defense.
Unsafe Staffing Ratios, Vaccine Incipient + CDC 'Pink Book'
Jeanna and Jill discuss important current events, in this episode of 'Shift Change.' Hear from frustrated nurses and anonymous employees on the unsafe staff-to-patient ratio in hospitals that are pushing "their own agenda." Also, Jeanna and Jill explain vaccine "excipient" and the 'Epidemiology and Prevention of Vaccine-Preventable Diseases: The Pink Book.'