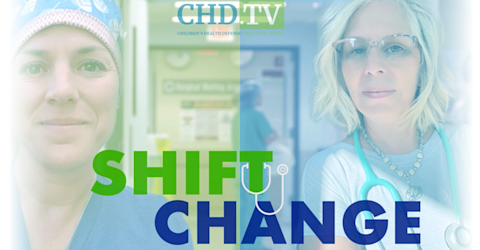 archived show •
Shift Change
Two nurses giving a loud voice to their silenced bedside warriors. From the RN perspective, this show is dedicated to inviting discussions and frank conversations surrounding the most pressing medical, legal, and nursing topics of today. Nursing needs a shift change.
Hosts: Jeanna Reed, Jill Rubolino
*The opinions expressed by the hosts and guests in this show are not necessarily the views of Children's Health Defense.
Nurses Leaving 'Bedside' + Natalie Jordy, BSN, RN, Life Coach
Nurses and other health care providers are leaving 'the bedside' due to burnout and stress disorders. There are no programs or support in place from the health care systems to help them. Natalie Jordy, BSN, RN, life and mindset coach, provides valuable information on healing for nurses as well as for anyone feeling negative effects of the pandemic. Don't miss her great presentation and healing exercise you can do anytime to refocus your energy.