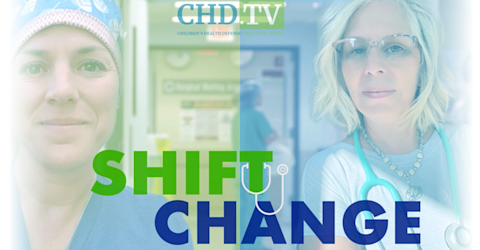 archived show •
Shift Change
Two nurses giving a loud voice to their silenced bedside warriors. From the RN perspective, this show is dedicated to inviting discussions and frank conversations surrounding the most pressing medical, legal, and nursing topics of today. Nursing needs a shift change.
Hosts: Jeanna Reed, Jill Rubolino
*The opinions expressed by the hosts and guests in this show are not necessarily the views of Children's Health Defense.
Nurse Jennifer Bridges + Lawsuit Against Methodist Hospital
In this week's 'Shift Change,' guest Jennifer Bridges joins for a conversation on the lawsuit against Houston Methodist Hospital for the firing of hundreds of employees. Nurse Bridges also describes the suppression of federally mandated reporting of vaccine adverse events due to threats and intimidation of staff. She updates viewers on how to support freedom of medical choice in the workplace.