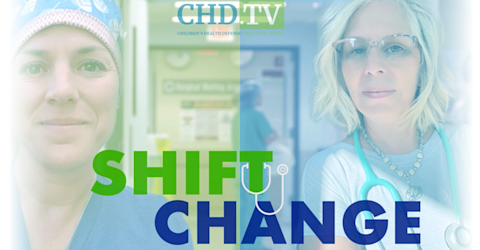 archived show •
Shift Change
Two nurses giving a loud voice to their silenced bedside warriors. From the RN perspective, this show is dedicated to inviting discussions and frank conversations surrounding the most pressing medical, legal, and nursing topics of today. Nursing needs a shift change.
Hosts: Jeanna Reed, Jill Rubolino
*The opinions expressed by the hosts and guests in this show are not necessarily the views of Children's Health Defense.
Hypocrisy and COVID Policies in Hospitals
In this episode of 'Shift Change,' Jeanna and Jill tackle healthcare hypocrisy, sharing insider information on hospital stories. They also discuss the reason why 'free' COVID testing is deceptive. Other topics that this episode covers include the states of Texas and Florida as well as the use of masks.