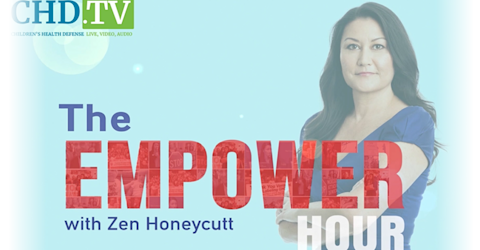 archived show •
The Empower Hour with Zen Honeycutt
Zen Honeycutt invites you to become part of the solution and a partner in building healthy communities using the time-tested tools of nutrition, detoxification and healthy lifestyle choices. Step out of the fear and into your personal power. It's time!
*The opinions expressed by the hosts and guests in this show are not necessarily the views of Children's Health Defense.
Food, Freedom + Community
This week, on 'The Empower Hour,' host Zen Honeycutt welcomes Jim Gale, creator of Food Forest Abundance (FFA) and Dr. Ian Scott, head designer at FFA. Both are passionate about inspiring the world to grow food and achieve sustainability. Join Zen Honeycutt, Carol Grieve and our special guests to be empowered, inspired and creative in creating food sufficiency and freedom.