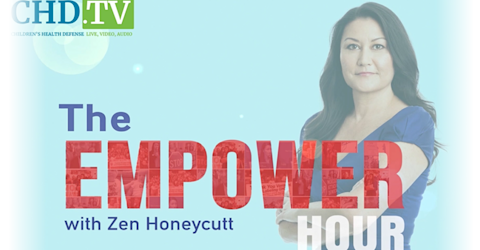 archived show •
The Empower Hour with Zen Honeycutt
Zen Honeycutt invites you to become part of the solution and a partner in building healthy communities using the time-tested tools of nutrition, detoxification and healthy lifestyle choices. Step out of the fear and into your personal power. It's time!
*The opinions expressed by the hosts and guests in this show are not necessarily the views of Children's Health Defense.
Cell Tower Fight Wins + Challenges With Wireless Radiation
Guests Deb Hodgdon and Cece Doucette from Massachusetts for Safe Technology join host Zen Honeycutt for this week's 'The Empower Hour.' They discuss the effect of radiation on sperm and reproductive DNA, the FCC's regulation capture by profiting corporations and the "big industry disinformation campaign" that perpetuates it all. Tune in to hear solutions for radiation, petitions concerning its impact and more in this episode!