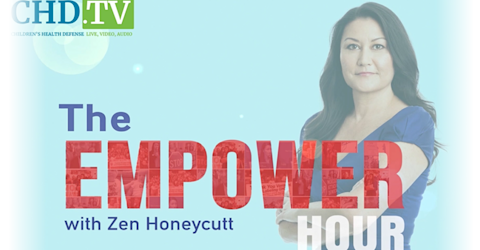 archived show •
The Empower Hour with Zen Honeycutt
Zen Honeycutt invites you to become part of the solution and a partner in building healthy communities using the time-tested tools of nutrition, detoxification and healthy lifestyle choices. Step out of the fear and into your personal power. It's time!
*The opinions expressed by the hosts and guests in this show are not necessarily the views of Children's Health Defense.
Empowered Activism — Freedom, Health, Safety + Justice
Mandates and the MSM narrative are the central focus of this week's 'The Empower Hour.' Host Zen Honeycutt and today's guests discuss deportation, freedom of speech and death rates. They share simple ways that viewers can be activists in their own communities. Be sure to tune in!