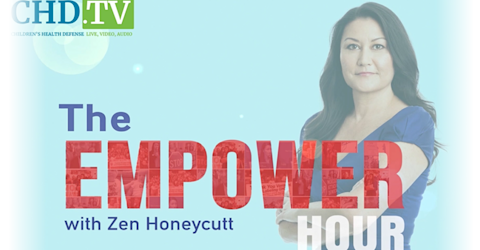 archived show •
The Empower Hour with Zen Honeycutt
Zen Honeycutt invites you to become part of the solution and a partner in building healthy communities using the time-tested tools of nutrition, detoxification and healthy lifestyle choices. Step out of the fear and into your personal power. It's time!
*The opinions expressed by the hosts and guests in this show are not necessarily the views of Children's Health Defense.
Dr. Tom O'Bryan + Debbie Morrill, Life Coach
This episode of 'The Empower Hour' focuses on naturally boosting the immune system. Special guest Debbie Morrill demonstrates extraordinary results through diet changes and Dr. Tom O'Bryan gives viewers five powerful tips for strengthening immunity and staying healthy. A heart-warming game changers segment inspires action with a group from Balerno, Scotland and Zen Honeycutt closes the show. Be sure to tune in!