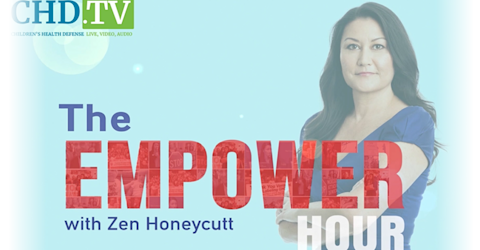 archived show •
The Empower Hour with Zen Honeycutt
Zen Honeycutt invites you to become part of the solution and a partner in building healthy communities using the time-tested tools of nutrition, detoxification and healthy lifestyle choices. Step out of the fear and into your personal power. It's time!
*The opinions expressed by the hosts and guests in this show are not necessarily the views of Children's Health Defense.
Anne Williams, RN + Dr. Eric Plasker, Chiropractor
This week, on 'The Empower Hour,' host Zen Honeycutt welcomes Anne Williams, RN of Parents Against Miralax and dad champion chiropractor, Dr. Eric Plasker. In this episode, viewers hear a discussion on triumph over tragedy and how to get off Big Pharma's toxic treadmill of chemical medications.