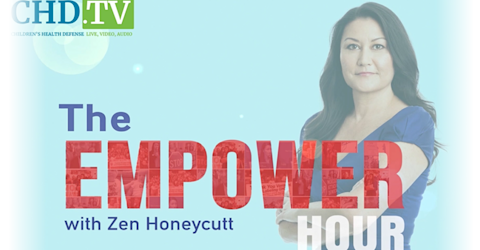 archived show •
The Empower Hour with Zen Honeycutt
Zen Honeycutt invites you to become part of the solution and a partner in building healthy communities using the time-tested tools of nutrition, detoxification and healthy lifestyle choices. Step out of the fear and into your personal power. It's time!
*The opinions expressed by the hosts and guests in this show are not necessarily the views of Children's Health Defense.
A Solution for Our Health Crisis, Censorship, Division + Misinformation
In this week's 'The Empower Hour,' host Zen Honeycutt welcomes guests Dr. Tom O'Bryan, Dr. Madiha Saeed and Kimberly Whittle, to the show to discuss solutions for our health crisis, censorship, division and misinformation. Viewers won't want to miss this critical episode!