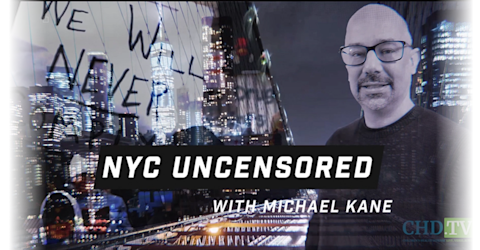 archived show •
NYC Uncensored
As the destruction of fundamental rights grows in NYC it's time to get UNCENSORED. Join CHD's Grassroots Organizer and native New Yorker Michael Kane as we take a look at the growing Anti-Mandate resistance in NYC from protests, to lawsuits, to civil disobedience and arrests in the streets of New York
*The opinions expressed by the hosts and guests in this show are not necessarily the views of Children's Health Defense.
Uniting Vaccinated + Unvaccinated With Paul Schweit — Bravest for Choice
Michael Kane welcomes Paul Schweit, from Bravest for Choice, to "NYC Uncensored" for an encouraging conversation on his organization's efforts in fighting against vaccine mandates. Paul's message: "Uniting the vaccinated to stand with the unvaccinated." Then, host Michael Kane reflects on the #RipItUp Campaign and its continuous role in the fight for freedom.