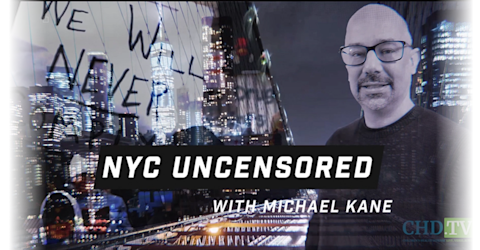 archived show •
NYC Uncensored
As the destruction of fundamental rights grows in NYC it's time to get UNCENSORED. Join CHD's Grassroots Organizer and native New Yorker Michael Kane as we take a look at the growing Anti-Mandate resistance in NYC from protests, to lawsuits, to civil disobedience and arrests in the streets of New York
*The opinions expressed by the hosts and guests in this show are not necessarily the views of Children's Health Defense.
Infiltration Of Grassroots Health Freedom Movements With Kristin Buckbee
In this episode of "NYC Uncensored," host Michael Kane returns to provide updates on the grassroots efforts/organizing in New York and beyond! This week, he is joined by Kristin Buckbee, who discusses the American Convoy and breaks down its organization. Who are these anonymous admins? Why isn't the convoy's leadership talking about this disorganization? What is so important about communication and transparency in grassroots organizing? Kristin and Michael also talk about the Themis Report and its role in this situation. Don't miss this episode!