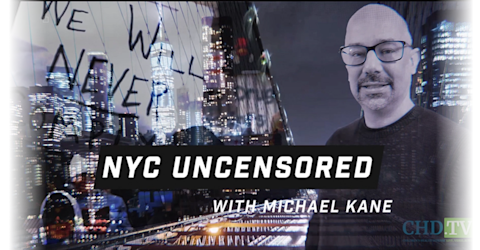 archived show •
NYC Uncensored
As the destruction of fundamental rights grows in NYC it's time to get UNCENSORED. Join CHD's Grassroots Organizer and native New Yorker Michael Kane as we take a look at the growing Anti-Mandate resistance in NYC from protests, to lawsuits, to civil disobedience and arrests in the streets of New York
*The opinions expressed by the hosts and guests in this show are not necessarily the views of Children's Health Defense.
@LeeroyPress On Covering Truth + Stories From The Ground
On "NYC Uncensored," host Michael Kane brings viewers up-to-date on various areas of activism. This week, he discusses the trucker convoy, court cases on educators and mandates and more. Then, Michael Kane interviews reporter Leeroy Johnson (@LeeroyPress) on his efforts to cover the truth from the ground. Leeroy shares on discrimination and social media suspension, as he tells the real story of what he is seeing in various rallies and protests. Viewers, don't miss this powerful episode!