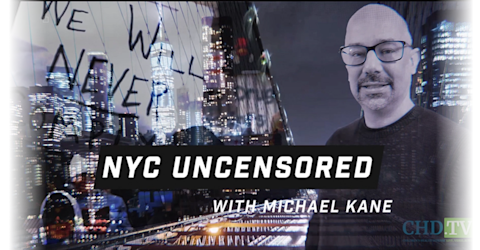 archived show •
NYC Uncensored
As the destruction of fundamental rights grows in NYC it's time to get UNCENSORED. Join CHD's Grassroots Organizer and native New Yorker Michael Kane as we take a look at the growing Anti-Mandate resistance in NYC from protests, to lawsuits, to civil disobedience and arrests in the streets of New York
*The opinions expressed by the hosts and guests in this show are not necessarily the views of Children's Health Defense.
John Gilmore On NY Governor's Bill "This Is What A Dictator Does"
Guest John Gilmore on Governor Hochul's dangerous New York bill: "this is what a dictator does." By sneaking through regulation, New York's governor seeks to declare anyone a public health threat, resulting in possible detainment or imprisonment without a trial. "NYC Uncensored's" own Michael Kane encourages viewers to get involved and have their voices be heard.