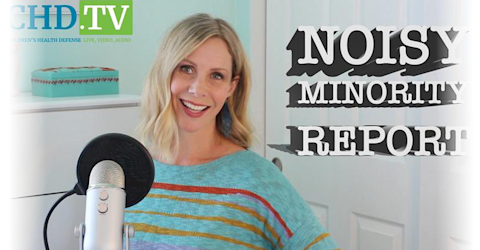 archived show •
'Noisy Minority Report' With Robbie Rose
Move over Jon Oliver. It's time to step outside the narrative and into the light. With her satirical take on some of our absurd realities, Robbie Rose delivers breaking news from broken journalism. Because sometimes you just have to laugh.
*The opinions expressed by the hosts and guests in this show are not necessarily the views of Children's Health Defense.
'Fauci' Plays Uno, Taco Bell Delivers Shots, Hochul's Vaccination Religion + More
In this episode of "Minority Report," host and comedian Robbie Rose shares the news, using humor to lighten up a world of mandates, unemployment and endless boosters. Today, viewers hear about topics, ranging from canceled Broadway musicals to researching the origins of COVID-19, false positives to Pfizer drug testing and more. Watch to the end to see a game of Uno with America's least favorite doctor and a song that refuses to comply.