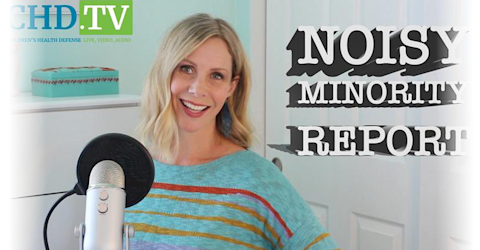 archived show •
'Noisy Minority Report' With Robbie Rose
Move over Jon Oliver. It's time to step outside the narrative and into the light. With her satirical take on some of our absurd realities, Robbie Rose delivers breaking news from broken journalism. Because sometimes you just have to laugh.
*The opinions expressed by the hosts and guests in this show are not necessarily the views of Children's Health Defense.
Doctor Raps About Vaccination During Open Mic — Exposing the COVID Narrative
While the mainstream COVID narrative begins to crumble, the push to vaccinate gets stronger every day. Robbie Rose, host of 'Noisy Minority Report,' brings a comedic, fun perspective to the dark media of the day. Tune in to this episode to hear Robbie's input on 3-in-1 injections, arrests over vaccine status, cruise ship mandates and more.