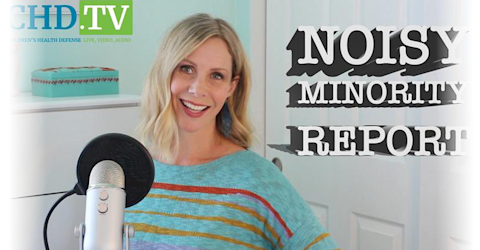 archived show •
'Noisy Minority Report' With Robbie Rose
Move over Jon Oliver. It's time to step outside the narrative and into the light. With her satirical take on some of our absurd realities, Robbie Rose delivers breaking news from broken journalism. Because sometimes you just have to laugh.
*The opinions expressed by the hosts and guests in this show are not necessarily the views of Children's Health Defense.
White House v. Joe Rogan, Lowering Vaccine Consent Age + More
Be sure to watch today's 'Noisy Minority Report' to hear updates on news stories and headlines from across the globe. In this episode, find out about Spotify censorship, Nobel Peace Prize nominations, Sweden recommendations for injecting children and more. Stay to the end to see a satirical video about masking in planes.