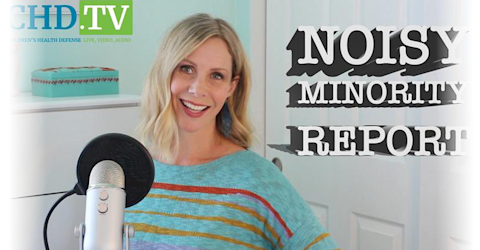 archived show •
'Noisy Minority Report' With Robbie Rose
Move over Jon Oliver. It's time to step outside the narrative and into the light. With her satirical take on some of our absurd realities, Robbie Rose delivers breaking news from broken journalism. Because sometimes you just have to laugh.
*The opinions expressed by the hosts and guests in this show are not necessarily the views of Children's Health Defense.
Song 'Omicron Queen' Released by Karl Wolf, Comedian Ryan Long on Pfizer + More
Viewers, don't miss this week's "Noisy Minority Report" with host and comedian Robbie Rose, who shares the news with lighthearted messaging. Today, Robbie discusses mandatory vaccination for visitors at a Holocaust museum and the origin story of the flu and COVID combination virus. She shows a photo of sheep in the shape of a syringe and speaks about the development of mRNA technology for Shingles.