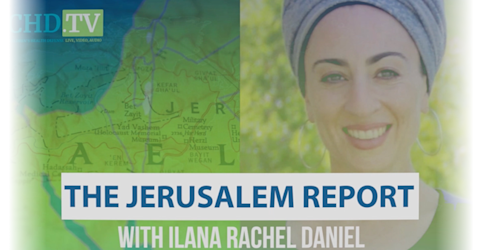 live every at •
The Jerusalem Report with Ilana Rachel Daniel
Ilana Rachel Daniel reports live from Jerusalem Weekly.
Hosts: Ilana Rachel Daniel
*The opinions expressed by the hosts and guests in this show are not necessarily the views of Children's Health Defense.
"A lot of lies, a lot of fake science, a lot of harm is being caused to the people and our children." Today, Ilana Rachel Daniel and her guest discuss new technologies and whether enough safety data exists to justify their rollout. Tune in to 'The Jerusalem Report' to hear the in-depth, timely conversation.
Are we the product 'they' want to control? According to Ilana Rachel Daniel, "The lines between real life and the virtual have radically blurred." What does this look like, both in practice and theory? In this episode, Ilana details the organizations behind manipulating, privacy-invading technologies and the implications of their implementation. Don't miss it!
"We the consumers are being consumed." On today's 'The Jerusalem Report,' Ilana Rachel Daniel takes viewers through the overt and covert methods of propaganda society faces at the hands of corporations and their own governments. In the age of black mirrors, the prevalence of force-fed mind manipulation through violent video games, subliminal advertising and pornography is undeniable. This episode contains content not suitable for minors. Viewer discretion is advised.
Ilana Rachel Daniel reports on transhumanism and the continued push for centralized control on 'Good Morning CHD.' She sits down with Catherine Austin Fitts to dive deeper into these topics and their implications on our lives. Watch the episode on CHD.TV!
Exposing the Israel Pfizer deal — 'The Jerusalem Report' with Ilana Rachel Daniel returns. Did Pfizer plan to send Israel COVID vaccines before beginning human experimentation? A whistleblower shares the truth. Also, Ilana discusses news stories of technology, minor consent and more. Watch this episode on CHD.TV!