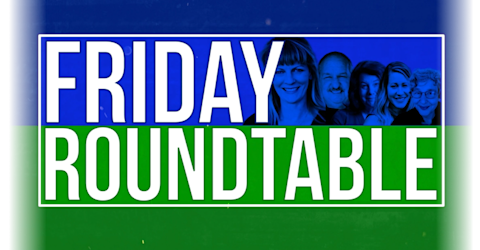 archived show •
CHD Friday Roundtable
On this CHD.TV program, viewers hear from various leading experts in their fields — discussing topics related to science, medicine, law, media and more. Panelists take turns asking and answering questions, participating in an uncensored conversation on relevant topics.
Hosts: Polly Tommey, Brian Hooker, Ph.D., P.E., Elizabeth Mumper, M.D., FAAP, Aimee Villella McBride, Meryl Nass, M.D.
*The opinions expressed by the hosts and guests in this show are not necessarily the views of Children's Health Defense.
Toxic by Design With Michael Yeadon, Ph.D.
15-minute cities are the least of our worries, considering all the things that Michael Yeadon, Ph.D. exposes in this week's 'Friday Roundtable' episode. He dives deep into the hard topics related to COVID origins, vaccine toxicity and whether talk of new variants are just being used as propaganda or are based in measurable truth. Viewers won't want to miss out on this intense, eye-opening conversation with Dr. Yeadon.