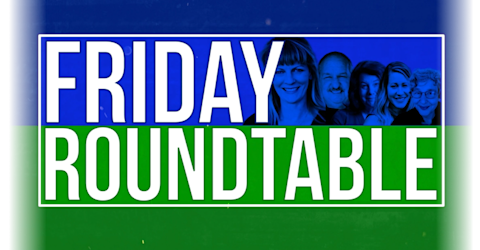 live every at •
CHD Friday Roundtable
On this CHD.TV program, viewers hear from various leading experts in their fields — discussing topics related to science, medicine, law, media and more. Panelists take turns asking and answering questions, participating in an uncensored conversation on relevant topics.
Hosts: Polly Tommey, Brian Hooker, Ph.D., P.E., Elizabeth Mumper, M.D., FAAP, Mary Holland, J.D., Aimee Villella McBride
*The opinions expressed by the hosts and guests in this show are not necessarily the views of Children's Health Defense.
Peter A. McCullough, M.D., MPH + Harvey Risch, M.D., Ph.D.
This jam-packed episode of 'Friday Roundtable' features two guests, Dr. Harvey Risch and Dr. Peter McCullough, who discuss vaccine injury and Myocarditis as well as the vision for healthcare reformation. Dr. Risch and Dr. McCullough share insight into clinical trials and vaccine approvals, pandemics and endemics, booster safety and efficacy and much more.