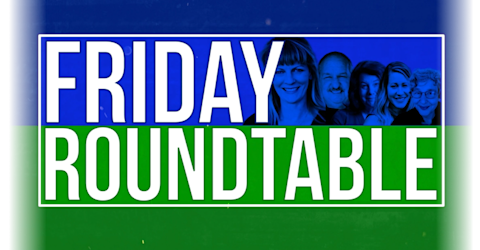 live every at •
CHD Friday Roundtable
On this CHD.TV program, viewers hear from various leading experts in their fields — discussing topics related to science, medicine, law, media and more. Panelists take turns asking and answering questions, participating in an uncensored conversation on relevant topics.
Hosts: Polly Tommey, Brian Hooker, Ph.D., P.E., Elizabeth Mumper, M.D., FAAP, Mary Holland, J.D., Aimee Villella McBride
*The opinions expressed by the hosts and guests in this show are not necessarily the views of Children's Health Defense.
New Booster Rollout With No Human Testing With Meryl Nass, M.D., Toby Rogers, Ph.D. + Brian Hooker, Ph.D.
'COVID-19 shots are the most dangerous medical products in human history,' says Toby Rogers, Ph.D., in this week's 'Friday Roundtable.' The panel in this episode exposes the illness, death, controversy and tyranny that continues to perpetuate but is completely ignored and silenced by the media, health officials and a portion of the world population. They break down recent vaccine recommendations, frameworks and data, while also sharing resources for viewers to seek and ways to get involved in the continued fight.