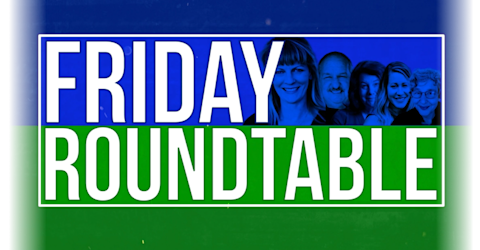 live every at •
CHD Friday Roundtable
On this CHD.TV program, viewers hear from various leading experts in their fields — discussing topics related to science, medicine, law, media and more. Panelists take turns asking and answering questions, participating in an uncensored conversation on relevant topics.
Hosts: Polly Tommey, Brian Hooker, Ph.D., P.E., Elizabeth Mumper, M.D., FAAP, Mary Holland, J.D., Aimee Villella McBride
*The opinions expressed by the hosts and guests in this show are not necessarily the views of Children's Health Defense.
Military Edition: National Security Threat — Air Force Officers Reveal Intimidation Tactics Used Against Unvaxxed
This episode of 'Friday Roundtable' bears a heavy reality about bullying and coercion within the military to those who are unvaccinated for COVID. Three military members share stories of men stuck overseas, paying thousands out-of-pocket to support their livelihoods, suicides as a result of pressures and lack of support, punishment on individuals by leadership and more. Despite their right to refuse these experimental vaccines, those in power continue to push, displace and punish them for making that choice.