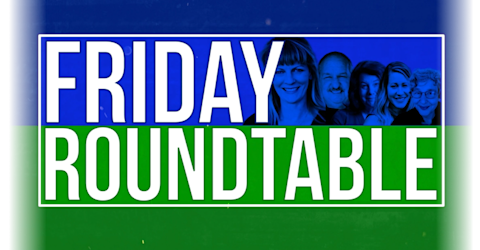 archived show •
CHD Friday Roundtable
On this CHD.TV program, viewers hear from various leading experts in their fields — discussing topics related to science, medicine, law, media and more. Panelists take turns asking and answering questions, participating in an uncensored conversation on relevant topics.
Hosts: Polly Tommey, Brian Hooker, Ph.D., P.E., Elizabeth Mumper, M.D., FAAP, Aimee Villella McBride, Meryl Nass, M.D.
*The opinions expressed by the hosts and guests in this show are not necessarily the views of Children's Health Defense.
Enough is Enough — Doctors Send Warning to Parents as FDA Nears EUA of COVID Shots for Under 5
The panel in this week's 'Friday Roundtable' brings a powerful discussion to viewers on authorizations of COVID-19 vaccines for children and infants. The FDA's path to authorization not only neglects safety studies and VAERS numbers but also poses a threat to families. 'These shots are killing and maiming children and adults.' So why does the FDA continue to support this narrative of safety and efficacy?