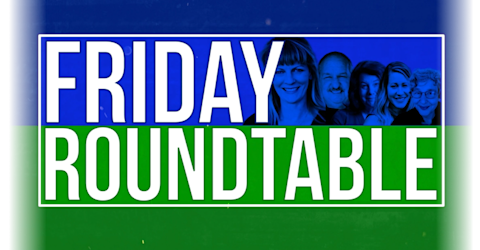 live every at •
CHD Friday Roundtable
On this CHD.TV program, viewers hear from various leading experts in their fields — discussing topics related to science, medicine, law, media and more. Panelists take turns asking and answering questions, participating in an uncensored conversation on relevant topics.
Hosts: Polly Tommey, Brian Hooker, Ph.D., P.E., Elizabeth Mumper, M.D., FAAP, Aimee Villella McBride, Meryl Nass, M.D.
*The opinions expressed by the hosts and guests in this show are not necessarily the views of Children's Health Defense.
Brazil Vaccine Regime
Brazil's ushering in of a new governmental "regime" threatens to "strip" the human rights of its citizens, according to members of the panel on 'Friday Roundtable' this week. Learn about censorship, mandatory vaccination and more taking place in this country and across the globe. Host Aga Wilson welcomes viewers to the show on CHD.TV!