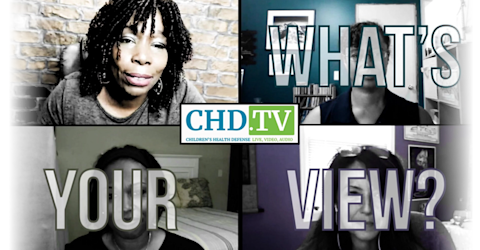 archived show •
What's Your View with Sumayyah Simone
Sumayyah Simone and Dr. Sheila Ealey show us the healing power of thoughtful dialogue as they create a space for educational, unifying and inspiring conversations surrounding the issues that are most relevant on our planet during these turbulent times.
Hosts: Sumayyah Simone, Dr. Sheila Lewis Ealey
*The opinions expressed by the hosts and guests in this show are not necessarily the views of Children's Health Defense.
Victory Boyd: A Voice Denied by the NFL
Host Sumayyah Simone interviews Victory Boyd and her father John Boyd about the NFL not allowing her to sing the national anthem at their opening game between the Tampa Bay Buccaneers and the Dallas Cowboys in Tampa Bay. Victory Boyd sings and speaks wisely and poetically about the dream of America, and what it means for us in the future when we are brave enough to claim it.