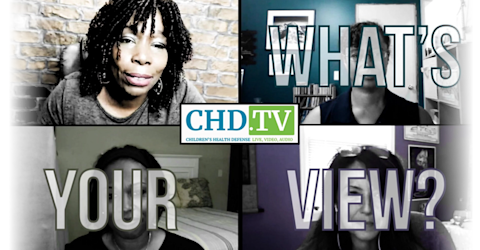 archived show •
What's Your View with Sumayyah Simone
Sumayyah Simone and Dr. Sheila Ealey show us the healing power of thoughtful dialogue as they create a space for educational, unifying and inspiring conversations surrounding the issues that are most relevant on our planet during these turbulent times.
Hosts: Sumayyah Simone, Dr. Sheila Lewis Ealey
*The opinions expressed by the hosts and guests in this show are not necessarily the views of Children's Health Defense.
The Legality of Medical Freedom
Join 'What's Your View?' hosts Sumayyah Simone and Dr. Sheila Ealey in a discussion with attorney John Coyle about the pandemic and the passionate topic of medical freedom. New health freedom laws have very real implications when you most need to remain in control of your body. For example, should one become incapacitated and without a medical power of attorney, one could become a ward of the hospital. Listen to today's episode for insights into the current state of health freedom.