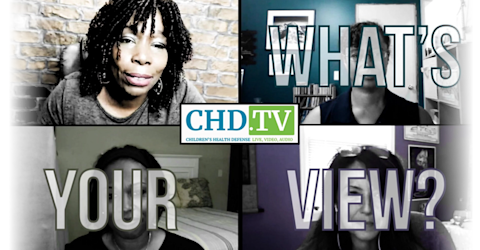 archived show •
What's Your View with Sumayyah Simone
Sumayyah Simone and Dr. Sheila Ealey show us the healing power of thoughtful dialogue as they create a space for educational, unifying and inspiring conversations surrounding the issues that are most relevant on our planet during these turbulent times.
Hosts: Sumayyah Simone, Dr. Sheila Lewis Ealey
*The opinions expressed by the hosts and guests in this show are not necessarily the views of Children's Health Defense.
Take Care of Yourself First
This may come as a surprise to many of us who want to make a positive difference on this planet — but the way you make a difference is by taking good care of yourself first! In this week's 'What's Your View' guests Naomy Depeña, Jamard Banks, Tim 'The Sackman' Manthey, Daniel D'Elia, Samya Santos and John Salama talk about several wise principles of life that lead to peace and satisfaction. Be sure to tune in!