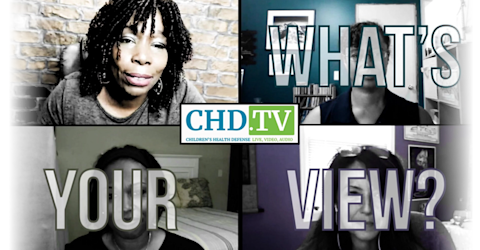 archived show •
What's Your View with Sumayyah Simone
Sumayyah Simone and Dr. Sheila Ealey show us the healing power of thoughtful dialogue as they create a space for educational, unifying and inspiring conversations surrounding the issues that are most relevant on our planet during these turbulent times.
Hosts: Sumayyah Simone, Dr. Sheila Lewis Ealey
*The opinions expressed by the hosts and guests in this show are not necessarily the views of Children's Health Defense.
Special — We Stand With Our Firefighters
In this special episode of "What's Your View," Newark Fire Department Union vice president, Mike Giunta, and firefighters Orlando Santana and Charles Mitchell spoke with host Sumayyah Simone about the basic right to choose what goes into their bodies. Newark firefighters in cooperation with several unions are planning a protest in front of Newark City Hall on Wednesday, Sept. 8, 2021. Newark firefighters along with other first responders and Newark city workers are standing up, not just for their own human rights but for the human rights of all of us! This issue is not political, it impacts all people from all walks of life. The right to bodily autonomy and medical freedom is a basic human right. Today's mantra — that it is selfish to not take this vaccine — is challenged by people who put their lives on the line daily to save others. The work firefighters do is a perfect example of unconditional service and love. If you are in the tri-state area please come and stand peacefully with Newark firefighters and let our unified voices be heard!