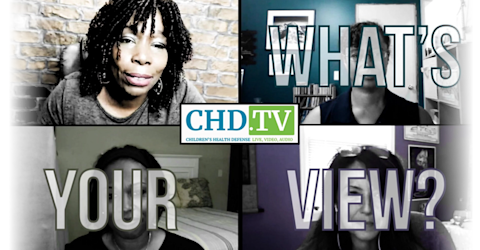 archived show •
What's Your View with Sumayyah Simone
Sumayyah Simone and Dr. Sheila Ealey show us the healing power of thoughtful dialogue as they create a space for educational, unifying and inspiring conversations surrounding the issues that are most relevant on our planet during these turbulent times.
Hosts: Sumayyah Simone, Dr. Sheila Lewis Ealey
*The opinions expressed by the hosts and guests in this show are not necessarily the views of Children's Health Defense.
Real Talk — Chiropractic
Some the most enlightened people on earth are chiropractors! There are so many amazing approaches to maintaining and healing the human body, let's look at the one that maintains your spine. In this episode, host Sumayyah Simone and guest Uchenna Onyeani talk about the wonders of chiropractic care and some of the miracles that are created when the spine is in alignment. Don't miss it!