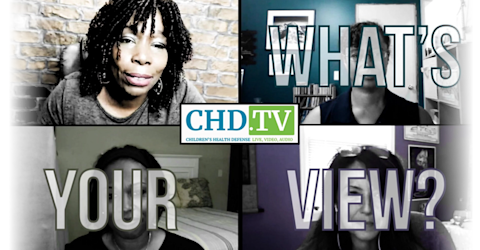 archived show •
What's Your View with Sumayyah Simone
Sumayyah Simone and Dr. Sheila Ealey show us the healing power of thoughtful dialogue as they create a space for educational, unifying and inspiring conversations surrounding the issues that are most relevant on our planet during these turbulent times.
Hosts: Sumayyah Simone, Dr. Sheila Lewis Ealey
*The opinions expressed by the hosts and guests in this show are not necessarily the views of Children's Health Defense.
How Are Our Children Doing Amidst All the Madness?
Host Sumayyah Simone, Dr. Christina Parks, Brooke Jordan and Ann Tomoko Rosen have a sober discussion about how the overall pandemic, current mask mandates and vaccine mandates are impacting our children. Human compassion will take us much further than hate. Even though we ourselves are not receiving this compassion from the outer culture there is much precedent in history that the greatest change-makers were people who did not lower their standards towards human compassion.