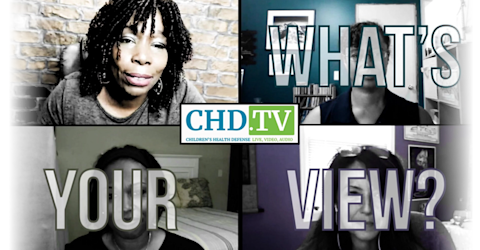 archived show •
What's Your View with Sumayyah Simone
Sumayyah Simone and Dr. Sheila Ealey show us the healing power of thoughtful dialogue as they create a space for educational, unifying and inspiring conversations surrounding the issues that are most relevant on our planet during these turbulent times.
Hosts: Sumayyah Simone, Dr. Sheila Lewis Ealey
*The opinions expressed by the hosts and guests in this show are not necessarily the views of Children's Health Defense.
Celebrating the Holidays and Choosing Health
In this week's 'What's Your View,' host Sumayyah Simone and guest Erica Stephens talk about practical ways to celebrate the holidays with wholesome, healthy food that is delicious, fun, cheaper and easier to cook than traditional meals. Sumayyah and Erica talk about having the process of meal and holiday preparation be a family event that is a fun and engaging part of the holiday experience.