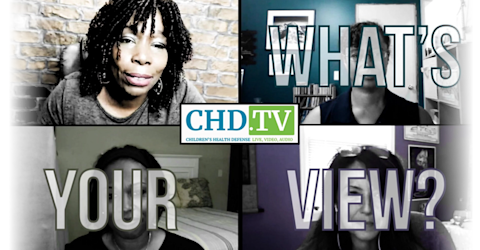 archived show •
What's Your View with Sumayyah Simone
Sumayyah Simone and Dr. Sheila Ealey show us the healing power of thoughtful dialogue as they create a space for educational, unifying and inspiring conversations surrounding the issues that are most relevant on our planet during these turbulent times.
Hosts: Sumayyah Simone, Dr. Sheila Lewis Ealey
*The opinions expressed by the hosts and guests in this show are not necessarily the views of Children's Health Defense.
Be Empowered + Making Informed Decisions
Be empowered. A big part of being of service to humanity is being of service to your own community. Making informed decisions is of utmost importance to our long-term health and wellness. Join host Sumayyah Simone and guest Wekesa Madzimoyo in this episode of 'What's Your View' as they talk about feeling empowered enough to do the necessary research and understanding the science needed to make good decisions for yourself and your family.