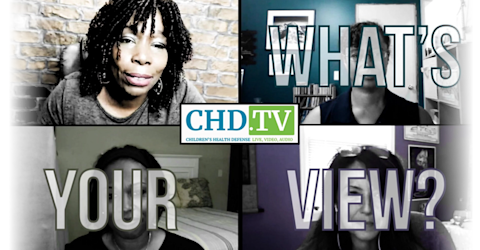 archived show •
What's Your View with Sumayyah Simone
Sumayyah Simone and Dr. Sheila Ealey show us the healing power of thoughtful dialogue as they create a space for educational, unifying and inspiring conversations surrounding the issues that are most relevant on our planet during these turbulent times.
Hosts: Sumayyah Simone, Dr. Sheila Lewis Ealey
*The opinions expressed by the hosts and guests in this show are not necessarily the views of Children's Health Defense.
Ann Tomoko Rosen on Health and Healing — A Chinese Medicine Perspective
Host Sumayyah Simone and guest Ann Tomoko Rosen have a discussion about looking at health and healing from a Chinese medicine perspective. Is it true that the health freedom movement has settled into a one size fit all approach to health and healing? Should we be thinking deeper about our health choices, the supplements we take and the herbs we use? This perspective looks at the individual and their presentation of symptoms rather than the particular condition they are being treated for. This is the first of many juicy discussions about individualized health and healing.