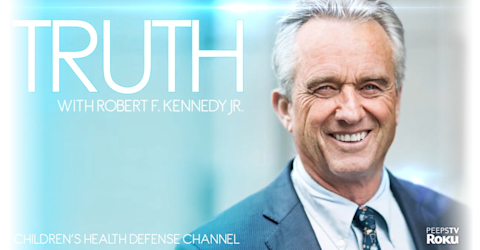 archived show •
TRUTH With Robert F. Kennedy, Jr.
Meet the people who are changing the world one brave step at a time. Robert F. Kennedy Jr. uses his platform to feature the new "profiles in courage" as he interviews people from all walks of life who are demonstrating fortitude and integrity in times of strife and controversy.
Hosts: Robert F. Kennedy, Jr., Polly Tommey
*The opinions expressed by the hosts and guests in this show are not necessarily the views of Children's Health Defense.
Injured Children With Timothy Harrington
A New Jersey student whose college, the New Jersey Institute of Technology, requires all students to be fully vaccinated in order to attend classes in the fall became ill within hours of receiving the second dose of Moderna's COVID-19 vaccine.