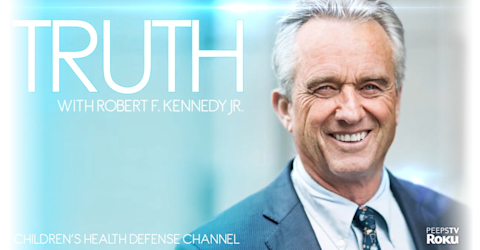 archived show •
TRUTH With Robert F. Kennedy, Jr.
Meet the people who are changing the world one brave step at a time. Robert F. Kennedy Jr. uses his platform to feature the new "profiles in courage" as he interviews people from all walks of life who are demonstrating fortitude and integrity in times of strife and controversy.
Hosts: Robert F. Kennedy, Jr., Polly Tommey
*The opinions expressed by the hosts and guests in this show are not necessarily the views of Children's Health Defense.
Child Casualty in Ohio With Marie Follmer
Marie Follmer told RFK, Jr. on the "RFK Jr. The Defender Podcast" that she took her son to the emergency room 10 times after he suffered an adverse reaction to the Pfizer vaccine, but none of the doctors they saw believed his condition was linked to the COVID-19 vaccine.