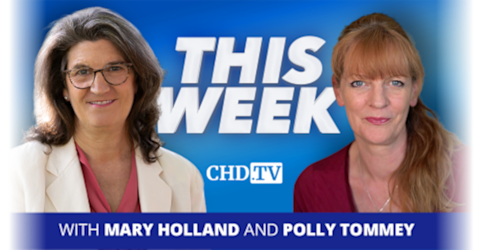 live every at •
This Week with Mary + Polly
Mary Holland and Polly Tommey dive below the surface of the news landscape to provide a deeper understanding of what lurks beneath the headlines.
Hosts: Mary Holland, J.D., Polly Tommey
*The opinions expressed by the hosts and guests in this show are not necessarily the views of Children's Health Defense.
US Smart Cities, Sick Children + Liquid Trees - This Week
Big Tech, Big Food, Big Pharma — what do all of these have in common? In today's episode of 'This Week,' viewers receive appalling reports from across the globe of the push for control over all of humanity. Join Mary and Polly as they present the corruption, exposed in various headlines: 'U.S. Military Runs COVID Vaccines…,' 'Human Genome Editing…' and more. Be sure to watch!