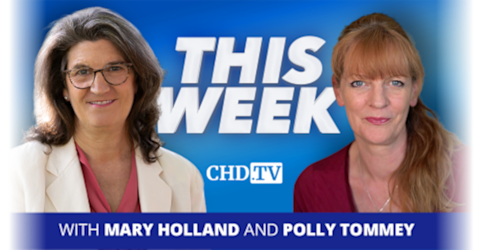 live every at •
This Week with Mary + Polly
Mary Holland and Polly Tommey dive below the surface of the news landscape to provide a deeper understanding of what lurks beneath the headlines.
Hosts: Mary Holland, J.D., Polly Tommey
*The opinions expressed by the hosts and guests in this show are not necessarily the views of Children's Health Defense.
Fauci Amnesia, Measles Danger + Gene Edited Chickens
The WHO calls Measles a global 'imminent threat,' Fauci forgets his role in suppressing speech, lab-grown chicken meat is claimed to be safe and mainstream media reports vaccine concerns. Mary Holland and Polly Tommey welcome viewers to today's episode of 'This Week' to cover these topics and many more. Be sure to watch!