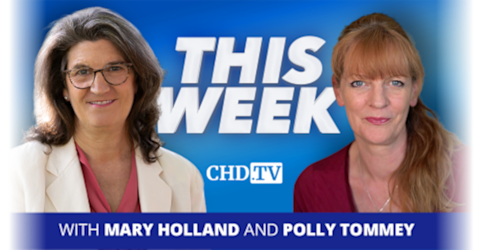 live every at •
This Week with Mary + Polly
Mary Holland and Polly Tommey dive below the surface of the news landscape to provide a deeper understanding of what lurks beneath the headlines.
Hosts: Mary Holland, J.D., Polly Tommey
*The opinions expressed by the hosts and guests in this show are not necessarily the views of Children's Health Defense.
'This is Truly Mad' Moderna to Study COVID Shot in 3-Month-Old Babies Despite Infant Deaths Reported to VAERS + More
In this episode of 'This Week,' Mary Holland and Polly Tommey provide viewers with critical news headlines and important events. Today, they share a timeline on COVID vaccine approval for children, even infants. They analyze the mandates, new vaccines and outbreaks and worldwide power grabs. Also, a thank you to all our donors. You make it possible for CHD to spread truth and expose lies to protect children and families across the globe!