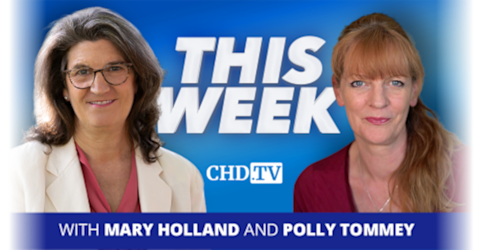 live every at •
This Week with Mary + Polly
Mary Holland and Polly Tommey dive below the surface of the news landscape to provide a deeper understanding of what lurks beneath the headlines.
Hosts: Mary Holland, J.D., Polly Tommey
*The opinions expressed by the hosts and guests in this show are not necessarily the views of Children's Health Defense.
The Real WHO Agenda, Deborah Birx Backtracks on COVID Shot Narrative + More
Polio, monkeypox, norovirus and more! What is the real agenda of the WHO, CDC and White House with all this talk of viruses and outbreaks across the globe? How are players like Fauci and Deborah Birx contradicting themselves in the media? In this episode of 'This Week,' viewers hear an important discussion on pandemics, vaccines and accountability as well as the latest on GMOs, digital IDs, lawsuits and more!