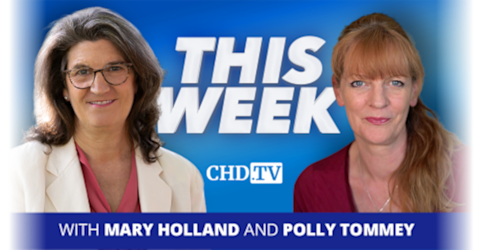 live every at •
This Week with Mary + Polly
Mary Holland and Polly Tommey dive below the surface of the news landscape to provide a deeper understanding of what lurks beneath the headlines.
Hosts: Mary Holland, J.D., Polly Tommey
*The opinions expressed by the hosts and guests in this show are not necessarily the views of Children's Health Defense.
MMR + COVID-19 Combo Vaccine for Kids, Injury Cover-Up, Big Wins for Medical Freedom + More With Megan Redshaw
Increasing reported deaths and adverse events after COVID injection, and they still want to create more vaccines for new and upcoming viruses? On today's 'This Week,' Megan Redshaw and Polly Tommey break down critical articles on topics that have implications for your family's life — from food to medicine, gas to education. Hear about monkeypox and malaria madness as well as abuses of power coming from Capital Hill and beyond, affecting every corner of the world.