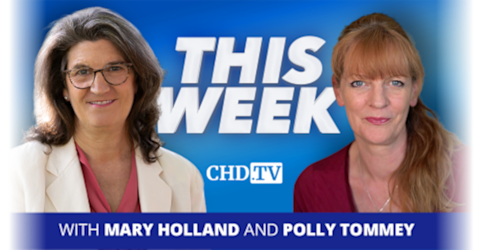 live every at •
This Week with Mary + Polly
Mary Holland and Polly Tommey dive below the surface of the news landscape to provide a deeper understanding of what lurks beneath the headlines.
Hosts: Mary Holland, J.D., Polly Tommey
*The opinions expressed by the hosts and guests in this show are not necessarily the views of Children's Health Defense.
Bill Gates 'Playing God' — Genetically Engineered Animals, Rising Rates of Myocarditis Deaths in Kids + More
The establishment does whatever it can to hide, silence and ignore vaccine injuries. Creating new viruses that mimic adverse events, censoring doctors and victims who share truth and making themselves out to be heroes — Big Pharma and their players continue to be tyrannical, manipulative and full of lies. In this episode of 'This Week,' hear the latest on the schemes of Fauci, Bill Gates and others — listen closely for the truth amidst all the propaganda put forth by the mainstream media.