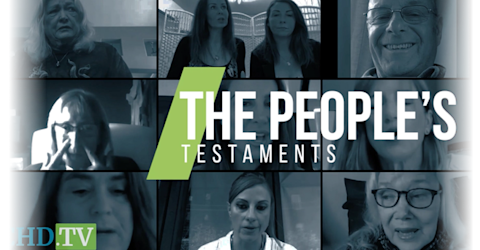 live every at •
The People's Testaments
Listening is an act of love and no one knows this better than the Children's Health Defense Team. Join Stephanie Loccricchio in getting to the heart of the matter as she invites those who have been profoundly impacted by vaccine injury, medical mandates, censorship and social injustice to share their stories and experiences.
Hosts: Stephanie Locricchio
*The opinions expressed by the hosts and guests in this show are not necessarily the views of Children's Health Defense.
'We Believe in Health Freedom, so We Don't Mandate Vaccines,' Says Head of Miami School
In episode 1 of "The People's Testaments," Polly interviews Leila Centner, head of Centner Academy in Miami, on putting the safety and well-being of her students first and standing firm against COVID restrictions.