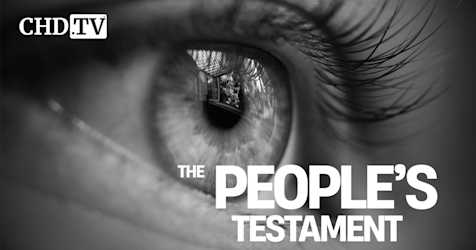 archived show •
The People's Testament
Listening is an act of love and no one knows this better than the Children's Health Defense Team. Join Stephanie Loccricchio in getting to the heart of the matter as she invites those who have been profoundly impacted by vaccine injury, medical mandates, censorship and social injustice to share their stories and experiences.
Hosts: Stephanie Locricchio
*The opinions expressed by the hosts and guests in this show are not necessarily the views of Children's Health Defense.
Government Conceded Gardasil Death
"You've got to fight for free choice and for informed consent" — Emily Tarsell speaks out about her daughter's death and the process of going through Vaccine Court in this 'The People's Testament' episode. Emily shares details of the HPV Gardasil shot, including its VAERS reports and package insert information, and explains the role it played in the passing of her child. Be sure to watch to hear the tragic story on CHD.TV!