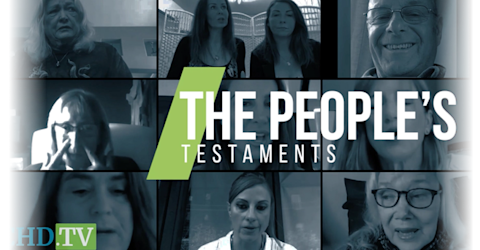 live every at •
The People's Testaments
Listening is an act of love and no one knows this better than the Children's Health Defense Team. Join Stephanie Loccricchio in getting to the heart of the matter as she invites those who have been profoundly impacted by vaccine injury, medical mandates, censorship and social injustice to share their stories and experiences.
Hosts: Stephanie Locricchio
*The opinions expressed by the hosts and guests in this show are not necessarily the views of Children's Health Defense.
Empowered to Heal — Dr. Sheila Ealey's Story
Dr. Sheila Ealey brought her 1-year-old twins into the doctor's office to get their shots but instead of administering vaccines to both children, the nurse mistakenly overdosed her son, Temple, with 2 doses of the MMR vaccine. The doctor told her that her son would be fine, but he was not. In this episode of 'People's Testaments,' Dr. Ealey describes her harrowing journey of healing from congestive heart failure and breast cancer, all while caring for her autistic son. She highlights the importance of faith as well as self-care for all parents caring for their vaccine injured children.