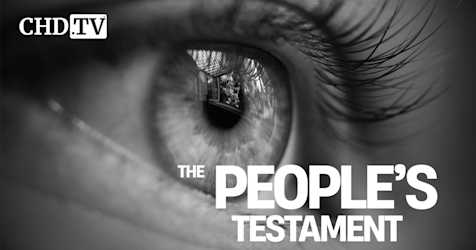 archived show •
The People's Testament
Listening is an act of love and no one knows this better than the Children's Health Defense Team. Join Stephanie Loccricchio in getting to the heart of the matter as she invites those who have been profoundly impacted by vaccine injury, medical mandates, censorship and social injustice to share their stories and experiences.
Hosts: Stephanie Locricchio
*The opinions expressed by the hosts and guests in this show are not necessarily the views of Children's Health Defense.
The Death of Rich Farver — The Cell Tower Connection
Guest Virginia Farver's son, Rich, was exposed to wireless radiation from a cell tower at San Diego State University. He began to notice symptoms — headaches, unrelenting fatigue and memory issues. Soon after his diagnosis of brain cancer, Rich passed away. Under the guise of equity and inclusion - surveillance technology — in the form of antennas and cell towers, have been built on college campuses. When it comes to cancer, medical institutions have financial incentives to look for a cure, but Virginia says that people need to focus on investigating the cause of these cancer clusters so that we can prevent it.